BOARD OF DIRECTORS
Mr. Luciano Guffanti
Chairman
Year of Joining : 2020

Education: Master's degree finances in Economics and Statistics from University of the U.N.R. – Rosario (Santa Fe) – Graduated 2006

Experience: Mr. Guffanti has experience of over 22 years. He is presently Head of Asset Management UAE & Oman from 2019 to present in International Power Dubai SA, Finance Manager O&M Division & Sr Business Controller – 2015 to 2019.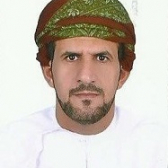 Mr. Salim Ali AL HASNI
Vice Chairman
Year of Joining : 2018
Education : Master of Project Management - University of Manchester UK, bachelor's in marketing SQU.
Experience : Deputy Director of Purchasing - Ministry of Defence. Chairman of Reem Batteries Company SAOC, Board Member Ahli Bank SAOG.
Mr. Jeronimo Roura
Director
Year of Joining : 2013
Education : MBA from IESE Business School, and a Bachelor in Business Administration from ESADE Business School.
Experience : Jeronimo Roura joined MENA Infrastructure in June 2010 as Investment Director, was promoted to Managing Director in January 2013, and became CEO of MENA Infrastructure on 1 August 2014. Mr. Roura has over 17 years of experience in infrastructure acquisitions and financing. Mr. Roura joined MENA Infrastructure from the GMR Group, where Mr. Roura was Head of Structured Finance for the international businesses, having previously worked for Abertis, the Spanish toll road operator as Head of Structured Finance, and previously for Citigroup in London as Vice President in the Infrastructure Team of the investment bank, and as Associate in the Structured Corporate Finance group with a focus on project finance. Mr. Roura has led a number of brownfield and greenfield transactions and financings in the infrastructure space, including roads, airports, and power generation, and has substantial experience in structuring, due diligence, financing and valuation.
Mr. Hamad Salim Al Maghdri
Director
Year of Joining : 2021

Education : Bachelor's degree in Electricity and Electronic engineer - Sultan Qaboos University.Master's degree in Power economics - University of Dundee- UK , IMD

Experience : 20 years of experience and knowledge in Power Sector. He was the Rural Areas Electricity Company's CEO until 2016 and CEO of the ENGIE Group in Oman until 2019 . He is presently CEO in Al Maha Petroleum Products Marketing Company since 2019 to now
Year of Joining : 2016
Education : BS Mechanical Engineering, MS Engineering Management, Business Management
Experience : Over 25 years in the power industry with extensive hands on experience of Power
Plant construction, commissioning, O&M and asset management and has successfully
operated and constructed power plants in North America, Asia and the Middle East
Mr. Tashfen Yasin
Director
Year of Joining : 2014
Education : Chartered Accountant and Bachelors of Commerce
Experience : Tashfen Yasin joined MENA Infrastructure as Financial Controller and was promoted to Associate Director, Finance in February 2015. Mr. Yasin joined MENA Infrastructure from PricewaterhouseCoopers in Dubai and Karachi, where he worked for 9 years. Mr. Yasin has significant experience in finance, investor reporting, assurance and accounting for private equities, banks and financial services companies in the Middle East and Pakistan. Mr. Yasin is also responsible for valuation, portfolio management, financial analysis and due diligence of investments at MENA Infrastructure.
Mr. Zahran Salim Al Rashdi
Director
Year of Joining: 2018
Education : Master of Civil Engineering (Engineering Development) Bachelor of Mechanical Engineering
Experience : Customer service Manager – PAEW , Senior Operation Manager , Assistant Manager of Water Muscat , Manager of Water Distribution
Mr. Ravindranath VENNA
Director
Year of Joining: 2017
Experience: Bachelor's degree in Mechanical Engineering and Master's degree in Business Management.
Education: Over 25 years of experience and knowledge about Commissioning, Establishment, Maintenance and Engineering aspects. He is proficient in Managing CSA's with corporates like GE and has an expertise in handling Major maintenances and Asset Management. Previously headed Engineering department at Tihama Power Gen (Engie)-group of four power plants in Saudi. He also has a prior experience working with several power plants in India–Rolls Royce/GMR/PSEG/NFCL. Currently Leading Maintenance department for AZN O&M (combined cycle power plant 1500MW and 108MIGD of water desalination plant) in Kuwait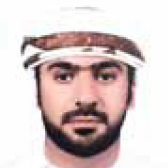 Mr. Hussain Salem Al Zeedi
Director
Year of Joining: 2020
Education: Master's degree in Law from Institute of Arab Research & Studies (Cairo ?Egypt) Bachelor degree in Law from Sultan Qaboos University
Experience: Mr. Zeedi is working with Civil Services Employee Pension Fund for the last 18 years. He is presently Director of the Fund Department ? Al Buraimi Governorate.